My Family and Relatives
This page is to share with everyone some personal things in my life.
Hello everyone, I would like to invite you to view our personal family relations and other scenes from my personal life. I have been living in Reno since 1988, when my wife and I decided that we wanted to live up in the clean air and small town life. Unfortunately, Reno has experienced a major explosion in population, so the small-town atmosphere is slowly slipping away. We would like to move to a warmer climate, but that's in the future.
The lovely woman pictured below with yours truly is my wife, Carol. We have been married for 19 years and have 5 "children", (cats to you), and live in a lovely apartment in Reno, NV. We love to dine out and visit with friends from the church we attend. We are both retired and enjoying the good life. The picture below was taken by my brother Paul. We were standing in the parking lot of the Boomtown Casino, in December, 2005.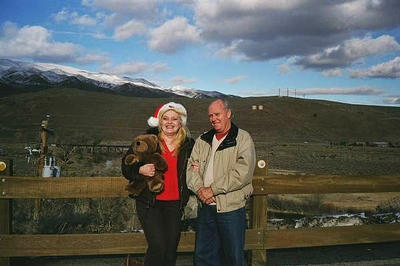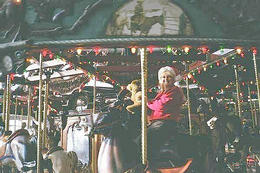 Carol loves Merry-Go-Rounds
Carol enjoys riding the merry-go round at
Boomtown Casino, and when her brother-
in-law Paul, is in town, she likes to talk
him into taking her out there.
My Younger brother Don, and myself.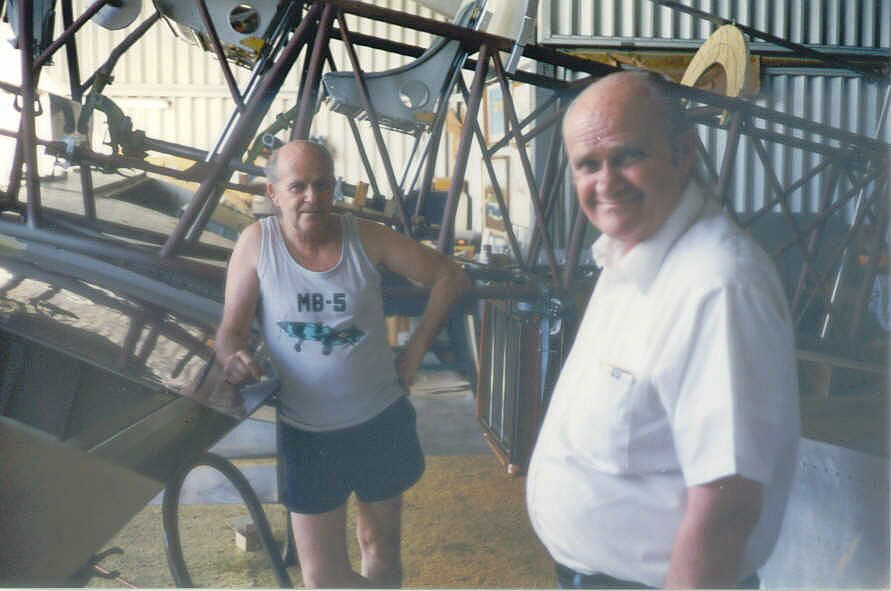 Photo taken in 1980's--Me (in background), and younger brother Don, in Chino, CA., at my hangar.
My niece Shelley Marlin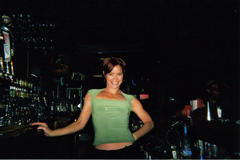 Daughter of brother Paul, Shelley resides in Northern California with her son, Jacob, and their dog (Daisy), and cat (Bailey). She has her own house-cleaning business as well working part-time as a bartender at the Glass Turtle, in Roseville. She loves to travel and collects frog-related artifacts.
Some of my family gathered for air races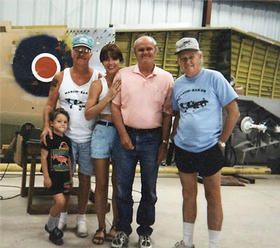 The photo was taken in June. 1998. Appearing are: Left to right: Jacob Brandt, my great nephew; older brother Paul; my niece Shelley Marlin; yongest brother Don; and myself. One of the few times we have gotten together for a visit.
My Mother, Betty Marlin-DeVincentis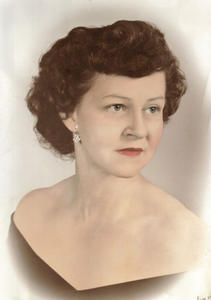 My mother was born in Brighton Twp., and married John L. Marlin, Jr., she had 3 children, Paul, Donald and myself. She was a homemaker, but also worked in later life as a punch press operator at Westinghouse Electric in Beaver, Pa. She divorced John and later on married Carl DeVincentis, and resided in Beaver until her death in 1995. she loved to dance, go camping, listen to all-night talk shows while playing solitaire.
My Grandparents, Charles and Twila Grove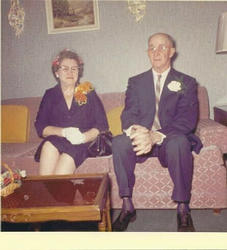 My grandfather and grandmother, Charles, and grandmother Twila Grove, lived in Brighton Township, Pa., until their deaths. I also have a uncle, Austin, (deceased); his wife, Winnie, and their daughters, Susie and Amy, who reside in Pennsylvania. I also have numerous cousins who reside throughout the U.S. My father's parents both passed away before I was born, and there are no pictures of the two of them.
Our Wedding Picture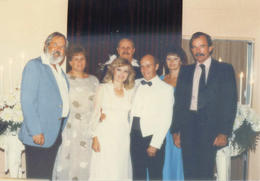 We were married in Reno, NV., in a wedding chapel, located on Virgina Ave.
My brothers and I enjoying sunshine in our backyard sometime during the early 1940's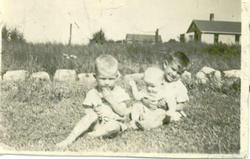 Pictured: John, Don and Paul
My Niece Stacy Marlin, with her grandfather, Carmen Leopardo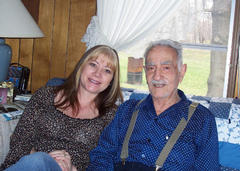 Daughter of brother Paul. She has her own restaurant in Roseville, CA., called Mangia. It's an Italian restaurant, and she has the heritage to back it up. Her grandfather, Carmen Leopardo, pictured here, is a descendent of a long line of Italians who migrated to the U.S. Her mother, Carol, has a lot of recipes she passed on to Stacy.
My great nephew, Jacob Brandt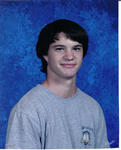 Son of Shelley Marlin,
he's a Junior in High School
My Great nephew, Travis Foster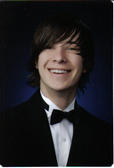 Son of Stacy Marlin,
he's a Senior in High School
My Dad, John L. Marlin, Jr.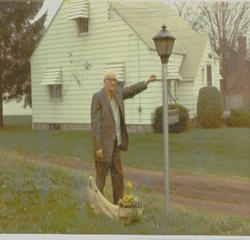 My dad, at our home in brighton Township, Pennsylvania. He was born and raised there, and passed away in 1986. He worked in various jobs, including mailman, security guard, and greyhound bus driver. He loved hunting and travel; as well as new cars.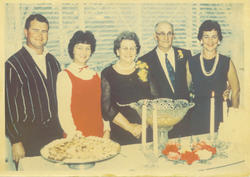 My grandparents and children at their 50th wedding anniversary party

pictured are son Austin, youngest daughter Betty, grandmother Twila, grandfather Charlie, and oldest daughter Louise